Bio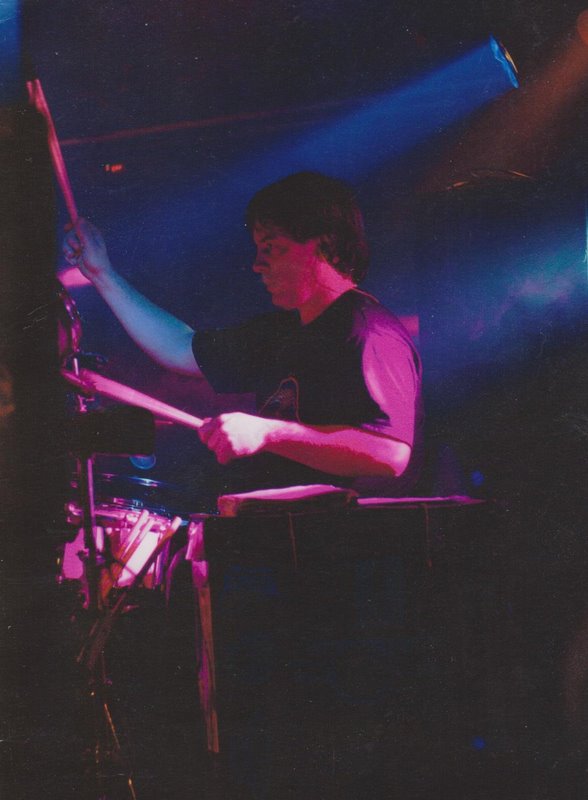 Pat O'Connell is a multi instrumentalist, composer, songwriter and performing, recording artist based out of Western New York. He has led a long and varied career involving him in almost every facet of the music industry, from performance and teaching to record promotion and studio engineering. Pat has played venues as large as the Toronto Sky dome to the intimate setting of the Rainbow Room in Los Angeles. He has performed for government officials and at star studded Hollywood parties as well as corner bars, highway roadhouses and honky-tonks. His performances have ranged from large civic events and concerts to numerous weddings, parties and private affairs. He has shared the stage with artists such as Grammy winner Meatloaf and Kenny Cetera (of Chicago) and with young hopefuls while running an open mic. Pat has even shared the stage with members of Congress. Hailing from the Buffalo, New York area, Pat is constantly in demand as a performer, sideman, teacher, sound engineer and general musical jack of all trades. He has won numerous prizes for his performance and writing, including a Mapex drum kit from Musician magazine and a fifteen hundred dollar first prize from PSA talent search. In addition, Pat has won the Buffalo music awards in different categories fourteen times including top rock drummer, top pop drummer, top instrumental group, top rock band, top country band and top dance band. Pat's original music has also been heard around the globe garnering praise from international media and fans.
An early fascination with music led Pat to begin taking lessons on drums and guitar at age nine and he played in various school musical ensembles. Early teen years saw him forming various bands, performing at local high schools and immersing him self in music by listening, playing and learning as much as he possibly could. During his high school years, Pat was performing in various clubs and schools throughout the Buffalo area with bands such as Trinity and the Same. As a student at Buffalo State College in the mid eighties, Pat performed with and composed for the BSC Concert band, Jazz band and Percussion ensemble as well as studying under members of the Buffalo Philharmonic Orchestra, Maelstrom Percussion Ensemble and international musicians such as John Bergamo, Roswell Rudd and other visiting artists. Pat received a BA in Music, a BS in Business and Certification in studio sound recording technologies from Buffalo State.
During his college career, Pat led his own instrumental progressive rock group which composed over fifty original pieces and performed extensively throughout western New York at such venues as BSC's Rockwell Hall, Rooftops Skyroom and River Rock Cafe. After college Pat moved on to form the explosive fusion band Automatic Man with bassist Jim Wynne, worked with top 40-Dance singer Ike Smith and the Flash of Purple, dabbled in new age music with Inner Voice and went on to tour internationally with Rochester based show band Nick and the Nice Guys. He also performed as a sideman with various jazz groups, rock bands, blues combos and singers. Some of these groups included Rich Blend, Mitches Infydels, Mae West, Wild in Blue, Court Street Band, Purple Connection, Stretch Limo Ride and Big Dogs. During this period Pat also began performing as a solo acoustic act singing folk and rock at colleges, clubs and coffee houses. The late nineties saw him helping to form the top 40 dance group the Boogie Monsters and performing with them at clubs, public events and corporate parties throughout New York and Pennsylvania. Pat also joined folk- progressive original band The Dreaming in 2002 and went on to record three albums and perform numerous times with them. In 2004 Pat joined Buffalo based rock band Black Widow and played with them for four years virtually everywhere in Western New York, and Northern Pennsylvania. After this Pat went on to play sideman with a host of artists such as Silkat -6, featuring former members of Beatlemania as well as other area bands. In 2010 Pat joined Top Buffalo area Country Band West of the Mark and has been playing with them at clubs, fire halls, town carnivals and other civic events. He also helped lead them to a rousing victory at both recent BMA's where they took top Country band, drummer, guitarist, keyboardist and vocalist. Pat also routinely performs in an acoustic duo with guitarist Derek Mediak. In addition, he has also performed as pit band member for many theater shows from high school productions to local companies such as Lancaster Opera House as well as performing with local cultural groups such as the Maelstrom Percussion ensemble. Pat has literally performed thousands of times to tens of thousands of listeners.
Beyond cover band and sideman work, Pat has also been composing and recording original music for over thirty years. Beginning by experimenting with synced up cassette recorders in the seventies as a young musician, to the present, Pat has recorded a large body of work in many different genres. In the early nineties Pat began recording and releasing his original music via his own record label and studio Rogue Elephant Music, named after his first solo recording "Rogue Elephant". This recording was praised by many local and national critics for its wide range and scope as well as its diversity including such styles such as progressive rock, folk, new age, east Indian and Celtic. In 1996 Pat released "Kontrast ", a study of both acoustic and electronic music. Pat also toured playing on a custom built stage set up incorporating electronics and percussion allowing him to perform his studio compositions in a live setting. A live video of this tour was broadcast repeatedly on upstate New York television and more scaled down acoustic shows were performed in Boston, Mass, New York City and Atlanta, Georgia. Tikal was Pat's third solo album released at the turn of the century and showed him hitting major strides in composition and production. The album was praised by critic such as Progression magazine's Nick Tate as a "tour de force of musicianship, song craft and production" as well as Jeff Miers of the Buffalo News calling him "an intensely talented musician". Over the next several years Pat recorded albums such as the all acoustic guitar outing "Harmonic Intent" and the Progressive rock album "Science Fiction. These albums were shelved for some time and only just recently released. Other projects soon to see the light of day include a songwriting album and a long awaited issue of the never released Pat O'Connell Group album. In addition to this he has composed music for film and television including the short film "Mosquito man" and contributing to the avant- garde video "Passim". Pat was also a featured performer in the event and video "Drum day" by Abstract productions. He has also been a sideman on many other recording projects including Mazurek's Maze, Gregg Juke, Gary Rutkowski, Dave Schmeidler and LA based songwriter Jim Preischel's two fountainhead releases. Pat has produced numerous demo's and recording projects by many area groups and solo artists as well as actors and voice over talent. Some of these include Herbie Small Quintet, Blind spot, Steve Huntlinger, Gregg Moore, Chris Walker and many, many others.
Teaching has also become a focus for Pat, with up to thirty private students a week, as well as lectures and demonstrations from pre K up to the college level. He has taught at many area music stores and schools including PGR music, Airport Music, Top shelf music, West Seneca West High School, Nardin Academy, Villa Maria College, Amherst Community Education, Buffalo State College and Buffalo Performing Arts High School. Instruction on drum set/percussion, guitar, bass, keyboards, voice and songwriting and composition are just some of the services he offers. Pat has also given lectures and talks on various aspects of world music and music technology at several area colleges, led drum circle instruction at high schools, institutions and taught adult education guitar classes. Throughout the years Pat has communicated the joy of music making to literally thousands of students, young and old.
Some of the other many musical hats Pat has worn also include Studio and label owner (Rogue Elephant Music), Retail instrument sales, service and repair (Airport music), Record promoter (Market Development Music), Retail record sales (We Three Music Sales), Rare guitar sales, service and shipping (Top Shelf Music), Booking agent (Callahan's Pub) and musical contractor. He was involved in promoting the early careers of such artists as Jessica Simpson and BB Mack and has worked as a live sound and lighting engineer for several area bands including a live to air feed for the band Kilbrannan on Buffalo's 97 Rock. Pat has also worked with several Buffalo area poets creating soundtracks for their spoken word recordings and performances. He has worked in the arena of musical therapy with patients at area institutions and nursing homes. Furthermore, Pat has also been a demonstrator artist at many NAMM conventions, performing for various music industry professionals, and he was also a judge for the Niagara Regional Guitar Competition sponsored by WNED-TV.
Running seems to be the word that best describes Pat's activities as of late. In addition to his busy teaching, performing and recording schedule, he is developing a web based distribution network for his music, writing a new progressive album, starting several new musical projects and sketching ideas for a book about drumming as well as an orchestral work. He also combines music with his other life passion, backpacking around the world to exotic locations to explore indigenous music traditions, strange instruments, spiritual ceremonies and natural wonders. For relaxation he enjoys restoring old instruments as well as developing and inventing new ones both in the physical and virtual realms. He is also developing a sample CD that utilizes samples of Pat's vast collection of ethnic and electronic instruments from around the globe.
Please feel free to explore the vast and varied musical terrain created by musician, composer, performer and musical alchemist Pat O'Connell.